Jawa Dental Clinic is Dental surgeon in Karnal
Average Rating: 4.2 - Rated by 5 users
Rate this Dealer:
Business Description: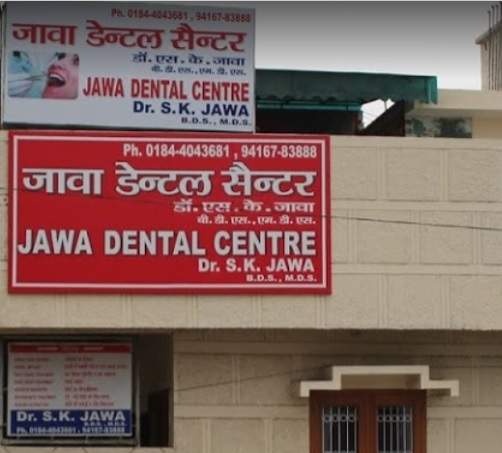 Jawa Dental Clinic is headed by Dr. S.K. Jawa (B.D.S., M.D.S) who is very highly experienced Dental Surgeon Prosthodontist & Implantologist and he has specialization in Dentures, Crowns & Bridges & Ceramics (porcelain) Veneer. This dental care clinic is located on main road of Sector 13 near Govt. Girls High School School. Established in year 1997, Jawa Dental Clinic has cleared many mile stones in treating the dental problems of people from Karnal and surrounding area which made Dr. Dr. S.K. Jawa very famous among locals and across the globe.

The treatment methodologies here in this Dent.al implant centre are a bit different from other clinics which make patients to bring more people know to them who are suffering from teeth and gum related problems. All dental problems are treated here to full satisfaction like Root Canal Treatment, Dental Implant, Dentures, Crowns & Bridges & Ceramics (porcelain) Veneer etc. The opening hours are 10am to 2pm, 5pm to 8pm on weekdays and 10am to 2pm on Sundays. Dr. Dr. S.K. Jawa has experience of more than 30 years in this field of dental surgeon at various positions in India as well as in many other countries. Some of his experience abroad is given below:

1. April 1990 to Sep. 1996: As Specialist Prosthodontist in Kingdom of Saudi Arabia.
2. Nov. 2008 to Feb. 2011: As Professor, Dept of Prosthetics - School of Dentistry, Al-Fateh University of Medical Sciences, Tripoli, Libya.
3. Jan. 2016 to Dec. 2017: As Professor, Dept. of prosthodontics - School of dentistry, CHS, Ayder hospital,University of Mekelle, Mekelle, Ethiopia.


More details of Jawa Dental Clinic like contact details like address & mobile numbers, location map, picture gallery, discount deals, reviews and ratings are given below:
Contact Details:
Contact Person: Dr. S.K.Jawa (B.D.S., M.D.S.)
Mobile No.: 9416783888
Email ID: skjawa52@gmai.com

Address:
681, Sector-13 Urban Estate,
Near Girls High School Karnal

Get Best Deals & Discounts
Map of Jawa Dental Clinic - Near Girls High School, Karnal
Listed in following categories/ keywords:
Clinics & Nursing Homes
Write a Detailed Review of Jawa Dental Clinic :