Liberty Shoes Limited is Shoes Industry in Karnal
Average Rating: 4.7 - Rated by 3 users
Rate this Dealer:
Business Description: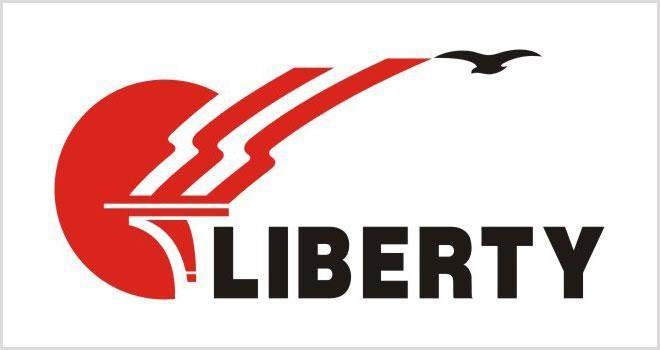 Liberty Shoes Ltd. is mainly into shoes manufacturing company based in Karnal district of Haryana state in India. History of Liberty Shoes starts from year 1954 when Sh. Dharam Pal Gupta, Sh. Purshotam Das Gupta and sh. Rajkumar Bansal founded Pal Boot House in Karnal. The company has been set up to manufacture and sell leather and non leather shoes, leather shoe uppers and leather garments Presently the company is engaged in the manufacturing of leather and non leather shoes.
Liberty figures amongst the top 5 manufacturers of leather footwear of the world producing more than 50,000 pairs a day using a capacity of more than 3 Lacs square feet of leather per month with an annual turnover more than INR.600 Crore which is approximately U.S. $150 million.
Our quality is marked by a ISO 9001: 2000 process certification as we are committed to quality and perfection. Liberty is having its sales network in more than 25 countries including major international fashion destinations like France, Italy and Germany, is our worldwide distribution network of 100 distributors, 400 exclusive showrooms and more than 5000 multi-brand outlets.

We can be contact at:
Liberty shoes Ltd.
Central house Railway Road
Karnal - 132001.
0184-409900, 2252510(33).

Liberty Puram
13th mile stone G.T.Road - Karnal
P.O box Bastara Distt. Karnal - 132188
01748-251111-5

Liberty Complex
17th mile stone,
G.T.Road Gharaunda - 132114
01748-251111-5
We are very popular shoes industry in Karnal and having expertise in our area. Our mission is to satisfy the customer in every respect and to be the best shoes industry in Karnal.
Contact Details:
Contact Person: Liberty
Mobile No.: n/a
Phone No.: 0184-409900, 2252510

Address:
Central House
Railway Road Karnal

Opening Hours Specification:
Opening later at 11:00
View full Hours of Operation
| | |
| --- | --- |
| Monday: | 11:00 - 20:15 hours |
| Tuesday: | 11:00 - 20:15 hours |
| Wednesday: | 11:00 - 20:15 hours |
| Thursday: | 11:00 - 20:15 hours |
| Friday: | 11:00 - 20:15 hours |
| Saturday: | 11:00 - 20:15 hours |
| Sunday: | Closed |
Year of Establishment:
2007

Currencies Accepted:
INR (Indian Rupee)

Price Range:
INR 1500-4500

Payment Accepted:
Cash, Cheques, Debit Card, Credit Card, Net Banking

Map of Liberty Shoes Limited - Railway Road, Karnal
Listed in following categories/ keywords:
Industries in Karnal
Write a Detailed Review of Liberty Shoes Limited:
Recent Reviews of Liberty Shoes Limited:
Saksham Arora on 27-05-2019 07:32 PM

Hlo sir i am intrusted for distribution of liberty in jalandhar punjab

JASBIR SINGH on 08-10-2021 11:21 AM

Black jungle shoe