Shri Ram Global School is CBSE Schools in Karnal
Average Rating: 4.3 - Rated by 12 users
Rate this Dealer:
Business Description: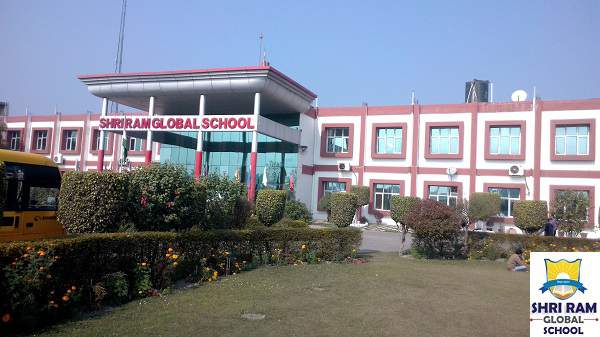 About Shri Ram Global School

We are part of reputed chain of schools, originated at Delhi, called Sri Ram Global School. We hail from the legacy of Lala Sri Ram's gifts to education fraternity such as Lady Shri Ram College & Shri Ram College of Commerce (SRCC).

The Shri Ram Global School has been founded by the Shri Ram Education Trust, adding a whole new dimension to the renowned Shri Ram legacy in education. Shri Ram Global School is not only a school, but an experience which children and parents identify as their own. Here they will have first experience in the process of learning with joy, becoming confident of themselves and considerate of others by knowing themselves as an individual, understanding by exploring, discovering and reinventing.

Thus Shri Ram Global School sets forth the way for each child to develop his/ her unique potential, foster child to become successful citizen, soaring high in tomorrow's world. The school emphasizes on constructive relationship between the parents to teachers as an important factor contributing to child's success.


We are one of the best cbse schools in Karnal and are not limited to satisfaction of our customers but we also do value add for our customers. Our vision is to become No. 1 cbse schools in Karnal.
Contact Details:
Contact Person: Mrs. Sushma
Mobile No.: 9215844024
Email ID: srgsknl@gmail.com

Address:
Near Hafed Facility & Karnal Airport
Towards Newal, Kunjpura Road Karnal

Get Best Deals & Discounts
Opening Hours Specification:
Currently Open
View full Hours of Operation
| | |
| --- | --- |
| Monday: | 10:15 - 20:00 hours |
| Tuesday: | 10:15 - 20:00 hours |
| Wednesday: | 10:15 - 20:00 hours |
| Thursday: | 10:15 - 20:00 hours |
| Friday: | 10:15 - 20:00 hours |
| Saturday: | 10:15 - 20:00 hours |
| Sunday: | Closed |
Year of Establishment:
2013

Currencies Accepted:
INR (Indian Rupee)

Price Range:
INR 100-15000

Payment Accepted:
Cash, Debit Card, Credit Card, Net Banking, Cheques, UPI

Map of Shri Ram Global School - Towards Newal, Kunjpura Road, Karnal
Listed in following categories/ keywords:
Schools
Write a Detailed Review of Shri Ram Global School:
Recent Reviews of Shri Ram Global School:
Amit Kumar on 26-03-2019 09:54 PM

Respected Sir/Mam Please provide Fees structure