Yash Pal Hans Astrologer is Jyotish & Astrologers in Karnal
Average Rating: 4.3 - Rated by 7 users
Rate this Dealer:
Business Description: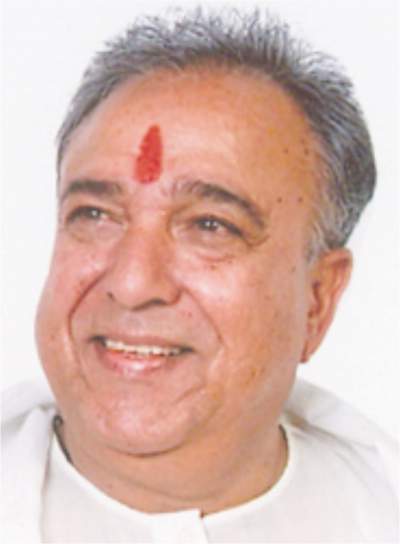 Shri Yash Pal Hans Ji is a famous and renowned Jyotish, astrologer and narrator based in Karnal city. He is very much experienced in making 'Janam-Kundli' and having expertise in astrology science. He believes that Astrology is a Mathematics which is based on Science. The Treatments and remedies which is given by astrologer Yash Pal Hans regarding that are very useful and effective for individuals. People come to him from all over India regarding their problems related to their life and living. You can also visit astrologer Shri Yash Pal Hans Ji for remedies for all your problems such as:

1. Income related problems
2. Issues in Marriage fixing
3. Dispute in Marriage converting towards Divorce and Separation
4. Education related problems
5. Government Job & Service
6. Lacking source of Income
7. Illness & health related issues

We are very popular jyotish & astrologers in Karnal and having expertise in our area. Our mission is to satisfy the customer in every respect and to be the best jyotish & astrologers in Karnal.
Contact Details:
Contact Person: Shri Yash Pal Hans
Mobile No.: 9416876101, 9813834999
Email ID: yashmalhotrahans@yahoo.co.in

Address:
740,
Sector-13, Urban Estate Karnal

Get Best Deals & Discounts
Opening Hours Specification:
Currently Closed - Opening tomorrow (Thu) at 11:00 hrs.
View full Hours of Operation
| | |
| --- | --- |
| Monday: | 11:00 - 20:15 hours |
| Tuesday: | 11:00 - 20:15 hours |
| Wednesday: | 11:00 - 20:15 hours |
| Thursday: | 11:00 - 20:15 hours |
| Friday: | 11:00 - 20:15 hours |
| Saturday: | 11:00 - 20:15 hours |
| Sunday: | Closed |
Year of Establishment:
2007

Currencies Accepted:
INR (Indian Rupee)

Price Range:
INR 1500-4500

Payment Accepted:
Cash, Cheques, Debit Card, Credit Card, Net Banking

Map of Yash Pal Hans Astrologer - Sector-13, Urban Estate, Karnal
Listed in following categories/ keywords:
Astrologers in Karnal
Write a Detailed Review of Yash Pal Hans Astrologer:
Recent Reviews of Yash Pal Hans Astrologer:
Ravi Sharma on 30-12-2018 09:17 PM

Yash Pal Hans Ji is really very sincere and mature astrologer, the perdition and remedies are very accurate.

Simran on 01-06-2021 04:29 PM

No review

Sonu on 24-09-2021 04:41 PM

Bad experience Fee bahut jyada h jo puchte the kahte the aap decide karo agar hum ne hi decide karna hai to aapke paas kyu aaye. Abhi hum baithe hi the or kisi se phone pe baat krne lg pde. WASTAGE OF MONEY VERY BAD EXPERIENCE