Joylap Kindergarten is Preschools in Karnal
Average Rating: 4.4 - Rated by 11 users
Rate this Dealer:
Business Description: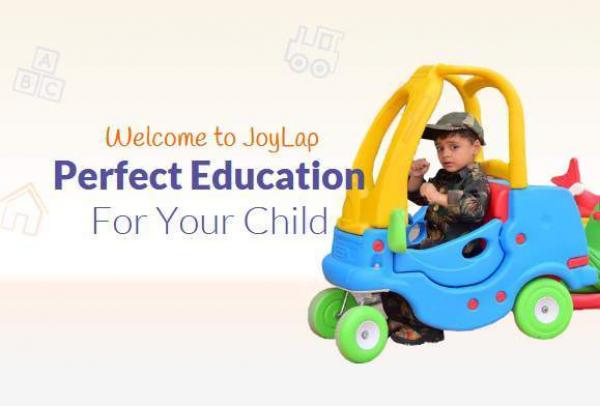 Joylap, as the name suggests, provides a 'lap of joy' to the 'budding flowers'. We empower our children to have freedom of thoughts and promote critical thinking, problem solving skills, communication skills, collaborative approach, global awareness and social responsibility. We help them become green ambassadors of peace and happiness.
We, at Joylap, use the Tabkids technology to provide a proper direction to the inquisitiveness of kids, though it forms only 10% of the curriculum. The multi-sensory active learning system is used at Joylap which develops a sense of cause and effect and promotes mental and physical relaxation.
At Joylap, we focus on student-centric approach. The lesson plans are tailored to meet the individual needs of students. Also a two-way communication between parents and staff of Joylap is one of the key factors to ensure holistic development of the children.

We are very popular preschools in Karnal and having expertise in our area. Our mission is to satisfy the customer in every respect and to be the best preschools in Karnal.
Contact Details:
Contact Person: Mrs. Sarita Sarren
Mobile No.: 8930694544
Phone No.: 0184-4044639

Address:
Nirmal Kutiya Chowk
Sector 7 Karnal

Get Best Deals & Discounts
Opening Hours Specification:
Currently Open
View full Hours of Operation
| | |
| --- | --- |
| Monday: | 10:30 - 19:15 hours |
| Tuesday: | 10:30 - 19:15 hours |
| Wednesday: | 10:30 - 19:15 hours |
| Thursday: | 10:30 - 19:15 hours |
| Friday: | 10:30 - 19:15 hours |
| Saturday: | 10:30 - 19:15 hours |
| Sunday: | 10:30 - 19:15 hours |
Year of Establishment:
1999

Currencies Accepted:
INR (Indian Rupee)

Price Range:
INR 2000-5000

Payment Accepted:
Cash, Cheques, Debit Card, Credit Card

Map of Joylap Kindergarten - Sector 7, Karnal
Listed in following categories/ keywords:
Play Schools in Karnal
Top 10 Play Schools
Write a Detailed Review of Joylap Kindergarten:
Recent Reviews of Joylap Kindergarten:
Shweta on 25-01-2018 09:12 PM

Really very good play school, staff is very cooperative and my child is learning a lot from there. It is really of great help for us... Thanks Joylap

Sonia on 10-04-2018 12:02 AM

Good Preschool and best environment for kids.

Sangeeta on 19-04-2018 10:27 PM

It is very near to our house and really a good preschool, we are happy with it.