Search any Dealer or Category of Business:
List of Fast food restaurants in Karnal
There are many Fast food restaurants in Karnal city for taking refreshment. Multi cuisines Restaurants are equally important for people who want to taste different variety of food at various occasions. The latest list of restaurants in Karnal is updated here. The verified Fast food restaurants in Karnal are published in the table below along with address and mobile numbers:

Viren Balhara & Karanvir Singh
8307177203, 8307183823
Shop No. 2, 195-R, Near Patanjali Showroom, Model Town
Business Description: Healthy 360 Cafe & Restro is a famous cafe shop and restaurant in Model Town Karnal. The crowd come here for taking refreshment. its multi cuisines feature makes the cafe more popular amongst young generation and people who want to taste different...
View Details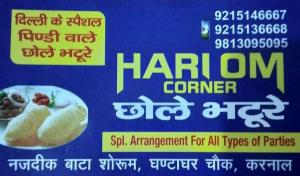 Mahesh Kakker & Pankaj Sharma
9215146667, 9215136668
Near Bata Showroom, Ghanta Ghar Chowk
Business Description: Hari Om Chhole Bhature Corner is one of the best Indian Fast Food corner and restaurant having specialization in Chhote Bhature (Famous Indian Snacks) and Chur-chur Naan (North Indian Snacks). This restaurant is the only specialist in Karnal city...
View Details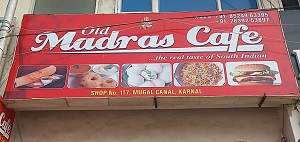 Mr. Anbu. A
8524963395
SCO - 117, Mughal Canal
Business Description: Old Madras Cafe is providing the real taste of South Indian dishes and recipes. This cafe is run by Mr. Anbu.A who is the oldest real person behind the first south Indian restaurant in Karnal city. He is from Tamilnadu and working in...
View Details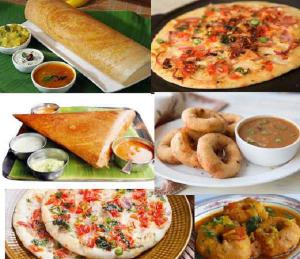 Joginder Singh & Jeetu
9416737040, 9518808181
No. 652-53, Main Road, Old Housing Board
Business Description: About Madras Cafe:

* We are established in 1998
* We are located in center of city
* Easy approachable on main road
* We are specialization in South Indian and Chinese
* Free home delivery with in 1 km
*...
View Details

Mr. Ranjan Kumar
9671003004, 9812331894
SCO -102, Next To Madrasi Dosa,, Mughal Cannal
Business Description: Lali ki Thali is a famous vegetarian restaurant at Mugal Canal Karnal also known as "Lali STREAT" having specialization in providing full course meal special Thali which is very famous among people with name "Lali ki Thali"....
View Details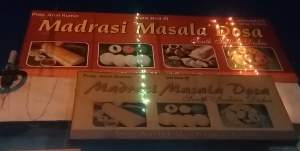 Mr. Arun & Mr. Ramesh
8950097215, 9034191912
Shop No. 101, Mugal Canal
Business Description: Madrasi Masala Dosa is one of the oldest Masal Dosa restaurants in Karnal city and this restaurant also offer other south Indian dishes and snacks like Idly, Plain Dosa, Masala Dosa, Sambar Wada, Lachha Prantha etc. It is situated on...
View Details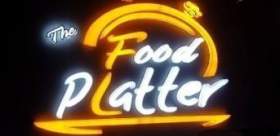 Gagan Sachdeva & Vishal Sachdeva
8398050607, 4050607
107, Main Market, Sector 7
Business Description: The Food Platter is a multi cuisine restaurant in Karnal and is located at one of the posh areas of Karnal which is sector-7.

The restaurant serves quality food and snacks. The place is frequented by families and youth for excellent...
View Details

Gulshan Taneja
75046 5000, 75046 3000
Sham Nagar, Karnal, Haryana 132001,
Business Description: Kalonji Restaurant is located on Old Gt Karnal road. It is a fine dining family restaurant in karnal to enjoy italian, chinese, indian & fast food. Visit now!...
View Details
Recent Searched Categories
Petrol Pump & Filling Station
Banks
Bag and Attachi House
Book Sellers Shops